If you are interested in finding career in Japan, Nagoya University Career Support Center (CSC) would offer supportive information and events for that.
From this spring, there are two changes in the CSC's job counseling system for international students.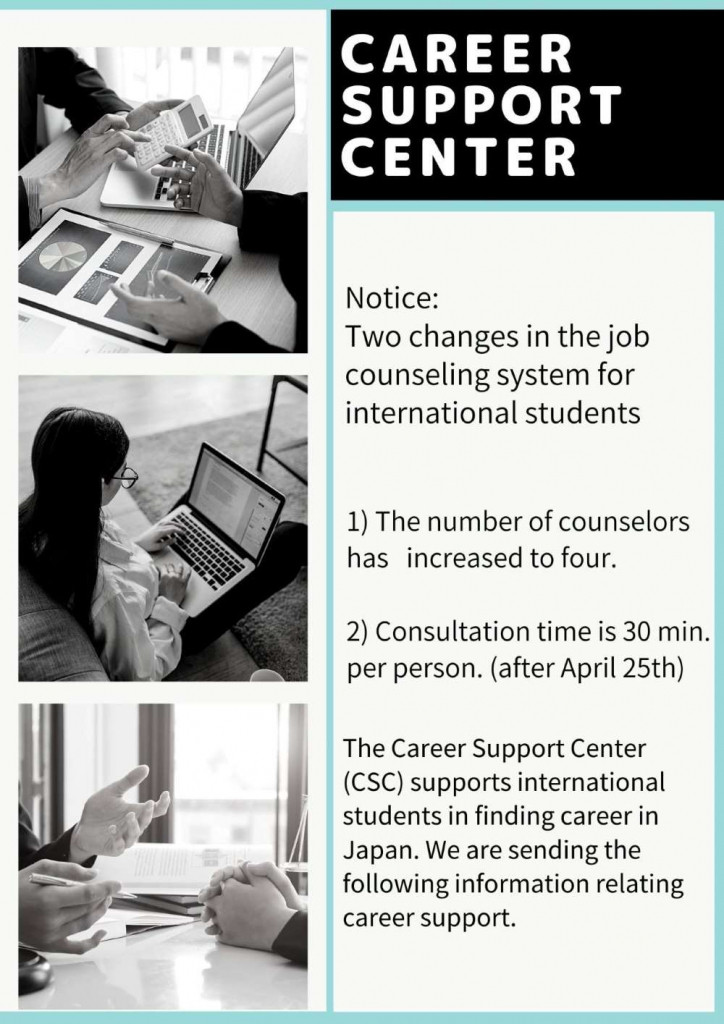 CSC's Latest Information
Visit HERE for CSC's latest information and events.
<Contents>
★Flyer of the change of the counseling system (2022年相談体制CHANGE)
★How to make a career consultation appointment (2022_career consultation appointment_instruction)
・Programs to be held (2022年度留学生就職支援プログラム)
・How to access career support information (2022 Flyer‗Access to career support for international students)
・Career Lunch Mixer (キャリアランチ交流会_22年度前期予定、22年4月)
For more information, please check Career Support Center website.