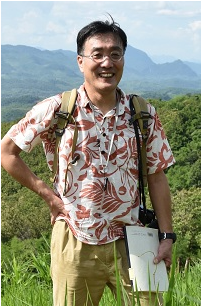 Challenges to the Creation of a New "Environmental Studies"

Satoshi YOKOYAMA
Dean,
Graduate School of Environmental Studies
The Graduate School of Environmental Studies, Nagoya University, established in 2001, integrates several vastly different disciplines across the fields of science and engineering with those in the humanities and social sciences. Ever since our establishment, 2,841 master's degree and 393 doctoral degree holders have graduated from our Graduate School, and are working or researching in a wide range of occupations and institutions, including universities, research institutes, private companies, governmental ministries and agencies, and municipal governments.
We hope to rejuvenate the discipline of "Environmental Studies" through exploring the interconnectivity of the disciplines of science, engineering, humanities, and social sciences with the two principles of "Sustainability" and "Safety and Security." As well as further developing research in hitherto studied academic fields, we also hope to foster "generalists with specialties" and "specialists who can serve as leaders in solving global environmental problems by comprehensively considering the aforementioned principles of "Sustainability" and "Safety and Security".
The way we understand environmental studies is that it can be split into two discrete parts. "Basic Environmental Studies", which diagnoses a problem, and "Clinical Environmental Studies", which is building solutions for these problems. Over time, these problems have become ever more complex, making our research much more difficult. One such example is the population decline that can be seen in Japan, where rural and remote areas are those being the most negatively affected. As a result of this problems such as the inability to manage forests, an increase in abandoned farmland, and a high occurrence of livestock mismanagement; this makes it much more difficult to live and leads people to leave their communities. Each of these problems are deeply intertwined and requires a different approach to treatment. For example, the "Consulting Firm for Clinical Environmental Studies" conducted by "Center for Education and Research on Sustainable Co-Development" creates a forum where local stakeholders and researchers collaborate across disciplines to discuss issues and make various proposals.
As a multi-disciplinary graduate school, our strength is that we can not only diagnose and treat problems, but also create new value by working with various actors in the field. We are constantly trying new things to address various environmental issues, and in FY2021 we launched a new research program, "Global-scale Environmental Issues." selecting 10 issues including "Climate Change" that are deeply rooted in the SDGs, and several faculty members from different departments act as organizers to conduct symposiums, workshops, and excursions. In addition, from FY2022, the "Co-creation of Knowledge Program," an educational program to promote interdisciplinary joint research in collaboration with graduate students, multiple faculty members, and various members of society, has been launched for our doctoral students. In the future, this program will be developed into a recurrent education program in cooperation with private companies and other organizations in the Tokai region.
As such, we would like to create a new "Environmental Studies" by studying and working hard together with those who can be leaders in solving global environmental issues beyond the boundaries of academic fields, as well as mastering research in existing academic fields.