We held a 'Fudepen event' where we experienced Japanese-style calligraphy on 30th November, 2021.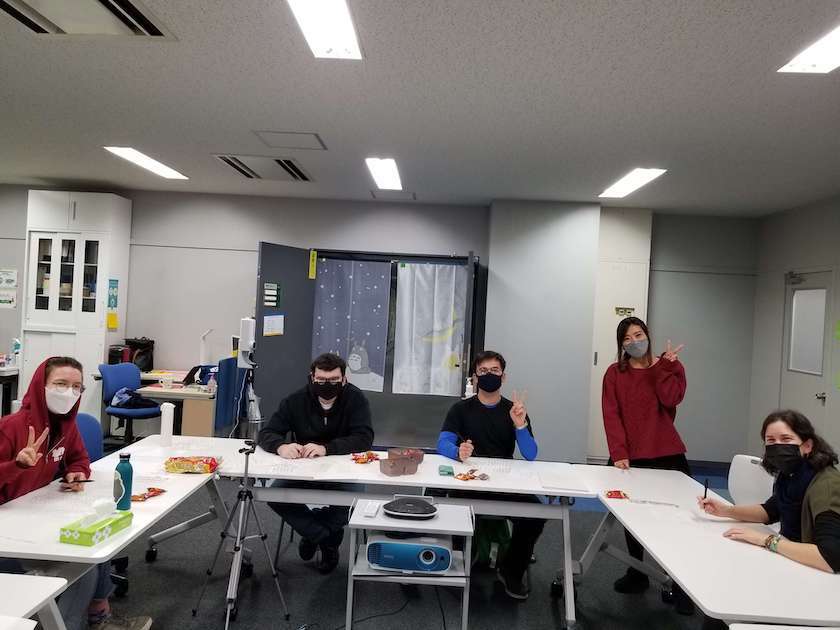 With 'Fudepen', also known as 'brush pen', we can easily experience Japanese calligraphy.
This time, we mainly practiced writing useful Japanese phrases in Hiragana.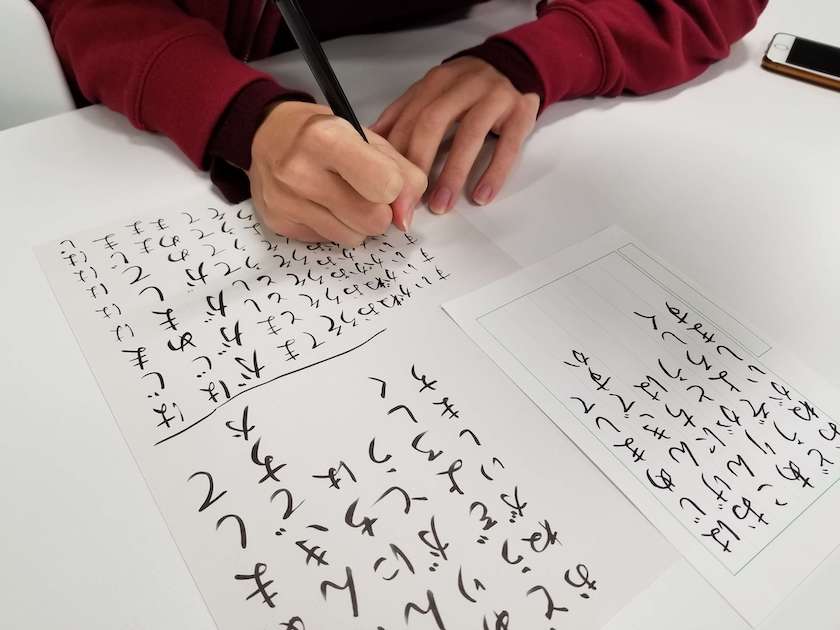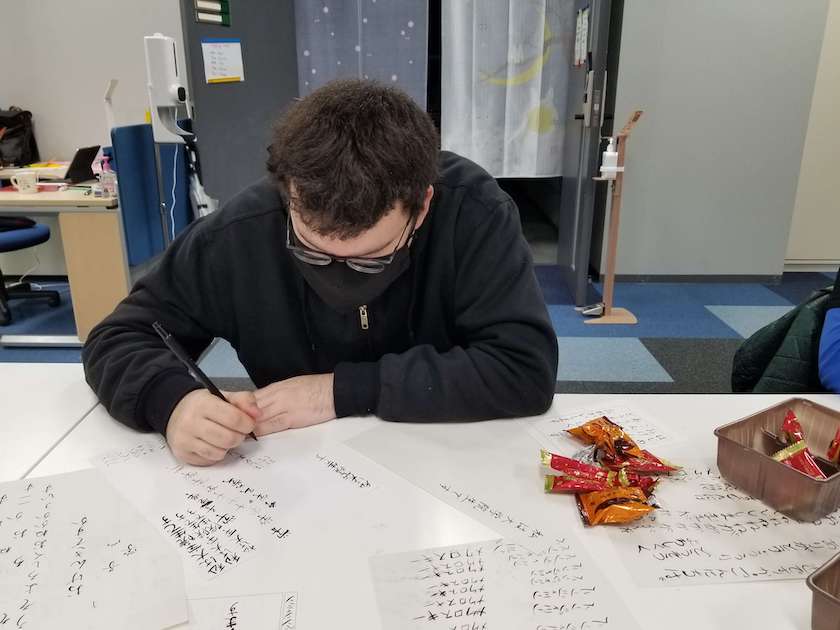 We learned how to write simple and useful phrases so that we can use them on a daily basis.
It was an honor for us to have Professor Yamaoka in the event. We learned an interesting Japanese proverb from him!